Cristiano Ronaldo console fans
Five-time Ballon D'or winner, Cristiano Ronaldo, has sent words of comfort to his followers on one of his social media page telling them to take since its time to open a new chapter in his life.
According to Ronaldo, for the past years being with Real Madrid has been the happiest day of his life and him deciding to leave his current team to his new team is best for him and the team as a whole.
Below are the consoling words of Real Madrid's all-time top scorer:
Time to open a new chapter'
Cristiano Ronaldo: "These years in Real Madrid, and in this city of Madrid, have been possibly the happiest of my life.
"I only have feelings of enormous gratitude for this club, for the supporters and for this city. I can only thank all of them for the love and affection I have received. "However, I believe that the time has come to open a new chapter in my life and that is why I have asked the club to accept my transfer. That is how I feel and I ask everyone, and especially our supporters, so please understand me."
"They have been nine absolutely wonderful years. They have been nine unique years. It has been an exciting time for me, but also hard because Real Madrid is highly demanding, but I know very well that I will never forget that I have enjoyed football here in a unique way.
"I have had fabulous team-mates on the field and in the dressing room, I have felt the warmth of an incredible crowd and together we have won three Champions Leagues in a row and four Champions Leagues in five years. And with them also, on an individual level, I have the satisfaction of having won four Gold Balls and three Gold Boots. All during my time in this immense and extraordinary club."Real Madrid has conquered my heart, and that of my family, and that is why more than ever I want to say thank you: thanks to the club, the president, the directors, my colleagues, all the technicians, doctors, physios and incredible workers that make everything work and that are attending to every detail tirelessly."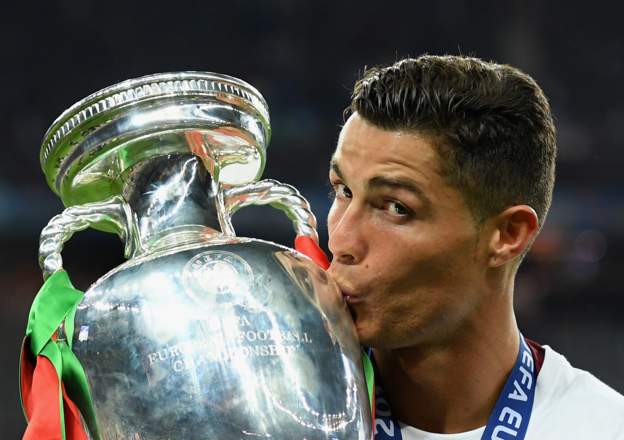 Article Reactions Unbelievable news that @Cristiano has signed for Juve. Further lifts the profile of the Italian giants and signals their intent. Expect Madrid to make a huge splash in the transfer market to replace him.