Leo Silveira
Congratulations on 24 years of Praça da Ciência (enlarge)
Leo Silveira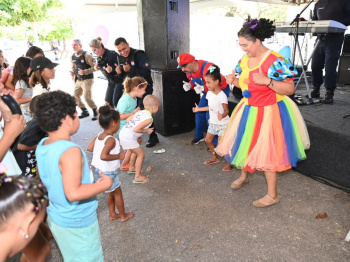 Children enjoy music and dancing (enlarge)
October 12 is the celebration of Children's Day, but it is also the anniversary of one of the most visited places in the capital: Praça da Ciência, in Enseada do Suá. The venue is one of the Centers for Science, Education and Culture (CCEC) in Vitoria which turned 24 years with felicitations, cakes and entertainment on Thursday (12) morning.
The ceremony was attended by many children, mothers and fathers. Priscilla Frontino went with her husband and children ages 1 to 10. "We go here a lot because it is a space of knowledge and entertainment for my eldest son, as well as a space for my little one to play," he said.
During the morning, children can enjoy the fun and exciting site equipment, always under the supervision of monitors. There was also a trampoline and face painting, plus lots of delicious treats like popcorn, cotton candy and lollipops.
There was also an "Experience Room," an interactive exhibit of natural phenomena, with demonstrations of physical phenomena.
"In addition to the attractions, I usually go to relax on the grass, in the shade, while my younger daughter plays and my eldest daughter is distracted," says Karina de Assis, who was accompanied by her two daughters, Isabella. "It is a very pleasant environment." , 10 years old, and Maria Eduarda, 18 years old.
Congratulations
Mayor Lorenzo Pasolini and other municipal secretaries were in the park and held a big celebration. He noted, "The entire city is celebrating, and we see unity among the people and this joy spreads. We are building a city that cares for people and is proud to be with every resident."
Education Minister Juliana Rohsner drew attention to the importance of public space for learning and entertainment. "It is a space of knowledge, learning and fun for all ages and deserves all the celebrations," he said.
Leo Silveira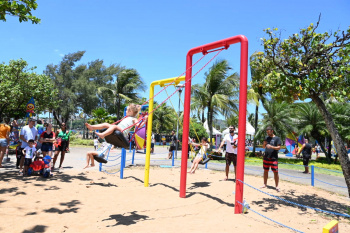 Leo Silveira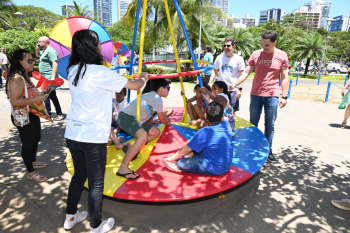 "Wannabe internet buff. Future teen idol. Hardcore zombie guru. Gamer. Avid creator. Entrepreneur. Bacon ninja."