Bola saw the midfielder arrive in Lisbon; Plantar fasciitis: what it is and how it is treated
Orkun Kukcu went to the Netherlands, with official permission from Benfica, while he had not fully recovered from the injury in his right foot that had been tormenting him for more than a month.
Pola Company witnessed the arrival of the Turkish midfielder, on Thursday evening, at Humberto Delgado Airport in the capital, Lisbon, on a flight coming from Amsterdam. The player did not comment on the matter and the club did not provide further clarifications.
Coccho should not be an option for Roger Schmidt in the derby match against Sporting, on Sunday, at the Estadio da Luz, as the most expensive footballer in the history of Portuguese football was suffering from plantar fasciitis in his right foot, an injury, although not like that. Serious, and quite limiting.
"It is an inflammation of the fascia in the sole of the foot. It is a membrane that extends from the heel bone to the toes. It is a condition that is more common in athletes who are exposed to constant impact on hard surfaces," explained to A BOLA Luís Horta, PhD in Sports Medicine.
"There are risk factors associated, which is the shape of the foot. "If it is very bent, the tendency to develop this injury is greater, because the effort on the fascia is greater," added the current professor at the Nova School of Medicine and former head of the Portuguese Anti-Doping Authority. (Adobe).
It is a type of injury that, in more serious cases, can lead the patient to the operating table. "But only if you press so hard on the heel that the bone produces elevation. Then this can only be done through surgery." But this does not seem to be the clinical picture for the player who signed in the closed season from Feyenoord for 25 million euros.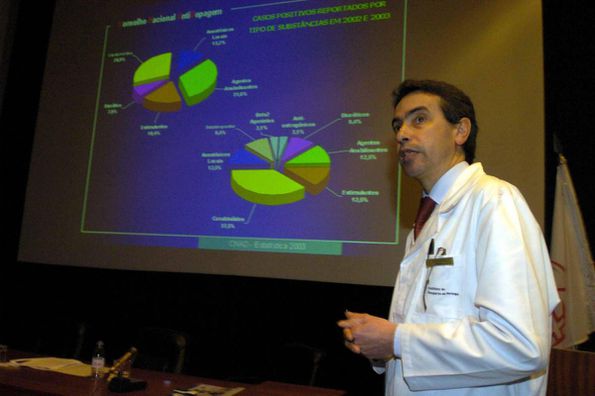 "The treatment is based on ultrasound, ice, and in more severe cases, corticosteroids are inserted into the inflamed area with a needle. "It is a powerful anti-inflammatory that forces the athlete to stop and rest," recalls Luis Horta, pointing to the "triple jump" as the way in which this type of injury is most common, although he does not consider it "rare" in football. "To prevent this, players who are at high risk of developing plantar fasciitis should use a special insole to compensate."
First signs
The first signs of the injury appeared on October 7, when Kukcu missed the match against Estoril. He is still traveling to Türkiye, but did not participate in any of the team's matches. He returned to competition in the second half of the first leg against Real Sociedad, on October 24, but four days later Benfica announced, in the clinical report, that the 22-year-old midfielder was recovering from plantar fasciitis in his right foot. Which caused, BOLA discovered at the time, a three-week break.
Benfica coach's statements before the confrontation against Chavez
"Writer. Communicator. Award-winning food junkie. Internet ninja. Incurable bacon fanatic."