Educating children and adolescents is one of the paths the GDF has taken to indoctrinate adults with the doctrine of mosquito control. Aedes aegypti, which transmits dengue fever, chikungunya and Zika. On Wednesday (20), technicians from the Department of Health (SES) at Center for Primary Education (CEF) 13 in Boa Esperanca, Sealandia, were advising boys and girls from grade six to grade nine to avoid standing water in tires – well as it is In small bowls of plants, cans and any other places that can attract mosquitoes – this leads to the destruction of the breeding places of the insect and the identification of symptoms of the disease.
In the week of Brasilia's 62nd birthday, Boa Esperanca, CEF 13, celebrated its 50th birthday. The principal of the school, Giordanio Vital, took advantage of the festivities with the students to promote a lecture on the fight against dengue fever. "We established a good partnership with the health unit, allowing the nurse to talk to the students," he explained.
consciousness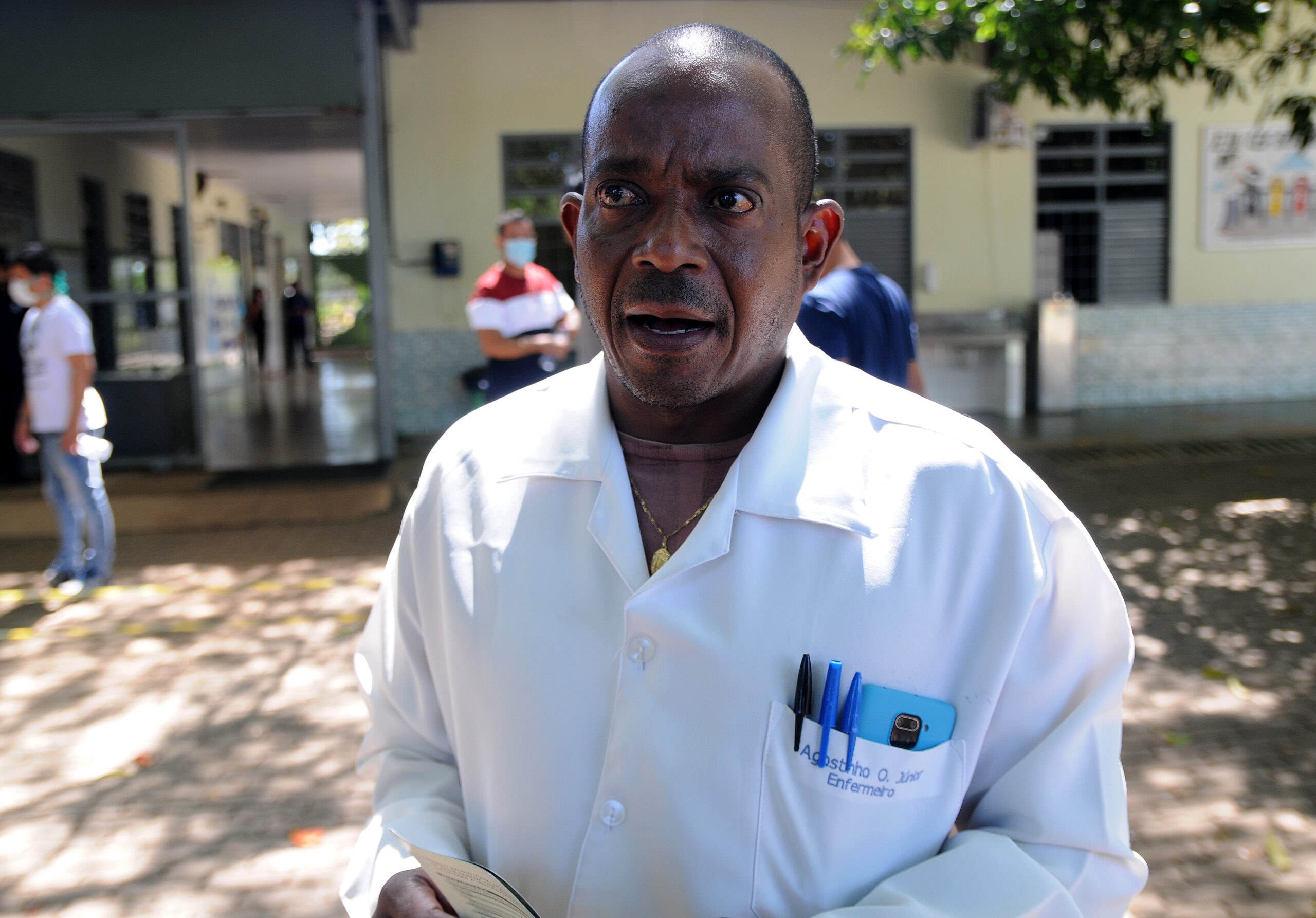 For about 30 minutes, nurse Agostinho Júnior, from Basic Health Unit (UBS) 13 at Boa Esperanca Rural Centre, spoke to students aged 11-17.

"Young people are our strongest bond, as they are more likely to absorb and pass on new knowledge"
Sandra Araujo, Regional Director for Primary Health Care
Using the group's accessible slang, he explained that even a bottle cap is able to collect water and become a breeding ground for mosquito eggs, recalling the fact that backyard hygiene is a way to avoid disease. "Educating adults is more difficult, so it is important to teach students to be guardians of their families and neighbours," he said.
Eighth-grade student Maria Clara Valadares, 13, said her brother already had dengue fever and felt very bad about the body and headaches caused by the disease. She confirmed that she was already careful not to let the clean water accumulated in the little bowls of plants and vases, but she committed to double her attention. "I'll go home and do a backyard search," he said.
"Younger people are our strongest link, as it is easier for them to absorb and pass on new knowledge, whether to their relatives or their network of friends," said Sandra Araujo, Regional Director of Primary Health Care.
"Wannabe internet buff. Future teen idol. Hardcore zombie guru. Gamer. Avid creator. Entrepreneur. Bacon ninja."