Ramzan Kadyrov (46 years old) is trying to refute rumors that he is sick and dying. Experts believe that he is trying to convince Vladimir Putin (70 years old) that one of his sons should one day take over the position of president of Chechnya.
Meanwhile, the video, which shows his 15-year-old son Adam beating an officer who was arresting him, has become a big topic of conversation in Russia. Putin's spokesman Dmitry Peskov He refuses to comment on the matter.
It was Kadyrov himself who did it Post the video – Where he mentions that he is proud of what his son did. He later claimed he did not know that the boxing Adam was alone with the man accused of setting the Quran on fire.
Inna Sangadzeva of the Helsinki Committee takes a gamble when VG asks what will happen when Kadyrov departs as leader of the republic in the Caucasus. You ask three questions:
Who will take over from him?

Should the new leader be given the opportunity to use the same amount of violence?

Will the new leader get the same amount of money from Moscow?
Ramzan Kadyrov was 30 when Vladimir Putin told him she could take over as Chechnya's strongman. Three years ago, his father, Ahmed, who was president at the time, was torn to pieces in an assassination attempt at a football stadium in the capital, Grozny.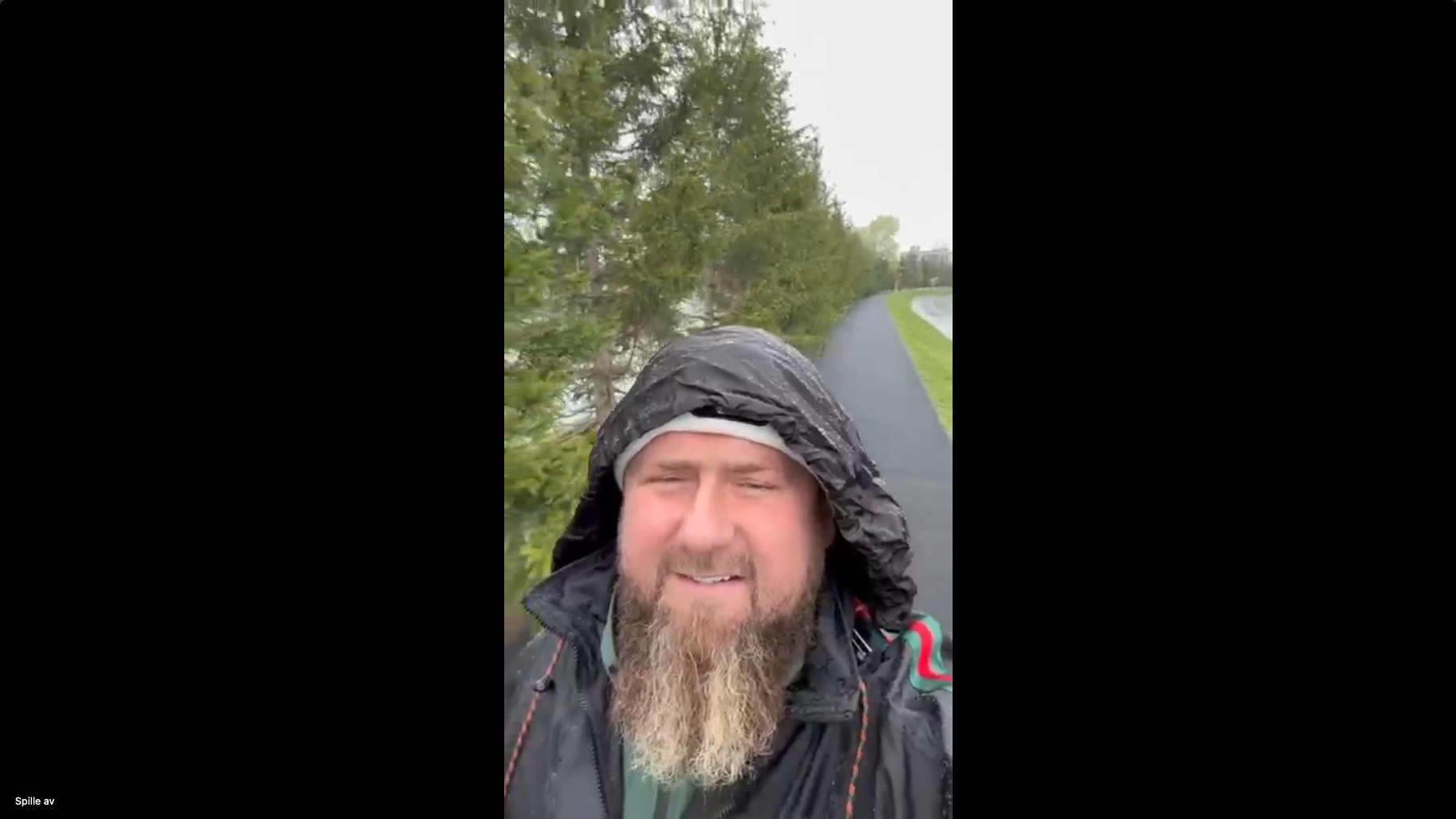 Last weekend, Ukrainian intelligence claimed that Kadyrov was in a coma. Then a video appeared on his Telegram channel of him walking in the rain.

Then rumors began to spread that his entourage had been seen in a well-known hospital for the peaks in Moscow.

A new video on Kadyrov's Telegram channel: this time with the President of Chechnya visiting his sick uncle in the same hospital.
"It is very interesting to see what happens on the day of Kadyrov's departure," says Inna Sangadzhieva.
– After ruling Chechnya with a heavy hand for 16 years, there are many who are dissatisfied and want to celebrate the day of his departure. The Kadyrovs want to stay away from the leadership of the republic.
– but?
– But Ramzan Kadyrov clearly has other plans. In March, his 17-year-old son unexpectedly met Vladimir Putin in Moscow. This cannot be explained in any other way than that Kadyrov is thinking about who will take power after him. And that the Kadyrov family will continue to rule.
– Kadyrov's daughters, nephews and other relatives have long been appointed to key positions in the republic. He wants to convince Putin that Kadyrov will continue to rule Chechnya, says Inna Sangadzhieva.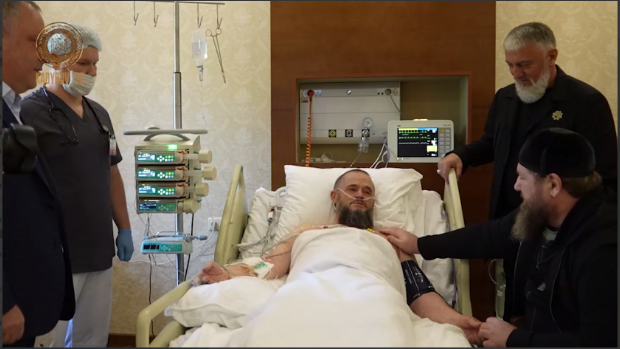 Since Russia's large-scale attack on Ukraine began on February 24, 2022, Ramzan Kadyrov has become a familiar face in the West due to his fanatical support for the war and for Putin.
He urged Putin to use nuclear weapons and said he would send his three sons to the front.
But the eldest son, Ahmed (17 years old), appeared in the Kremlin – and not at the front.
He has two brothers, Adam (15 years old) and Zelimkhan (16 years old). Radio Free Europe.
A video on Kadyrov's Telegram channel shows an old video clip of Adam chanting to a detainee suspected of setting fire to the Qur'an.
Sangadjieva feels that Putin is already having problems with Kadyrov and his soldiers in Ukraine.
– Why?
– Because his forces in Ukraine risk having to fight alongside those they fought against in the Chechen wars. Putin has given Kadyrov full rein to rule Chechnya as he pleases. But can the Kremlin continue like this? Sangadjieva asks.
Professor Emeritus Christian Gerner at Lund University expresses himself clearly:
– Kadyrov was blowing up Putin in Chechnya. President Putin has stood behind Kadyrov's harsh rule and given him full support. They also have a strong personal relationship.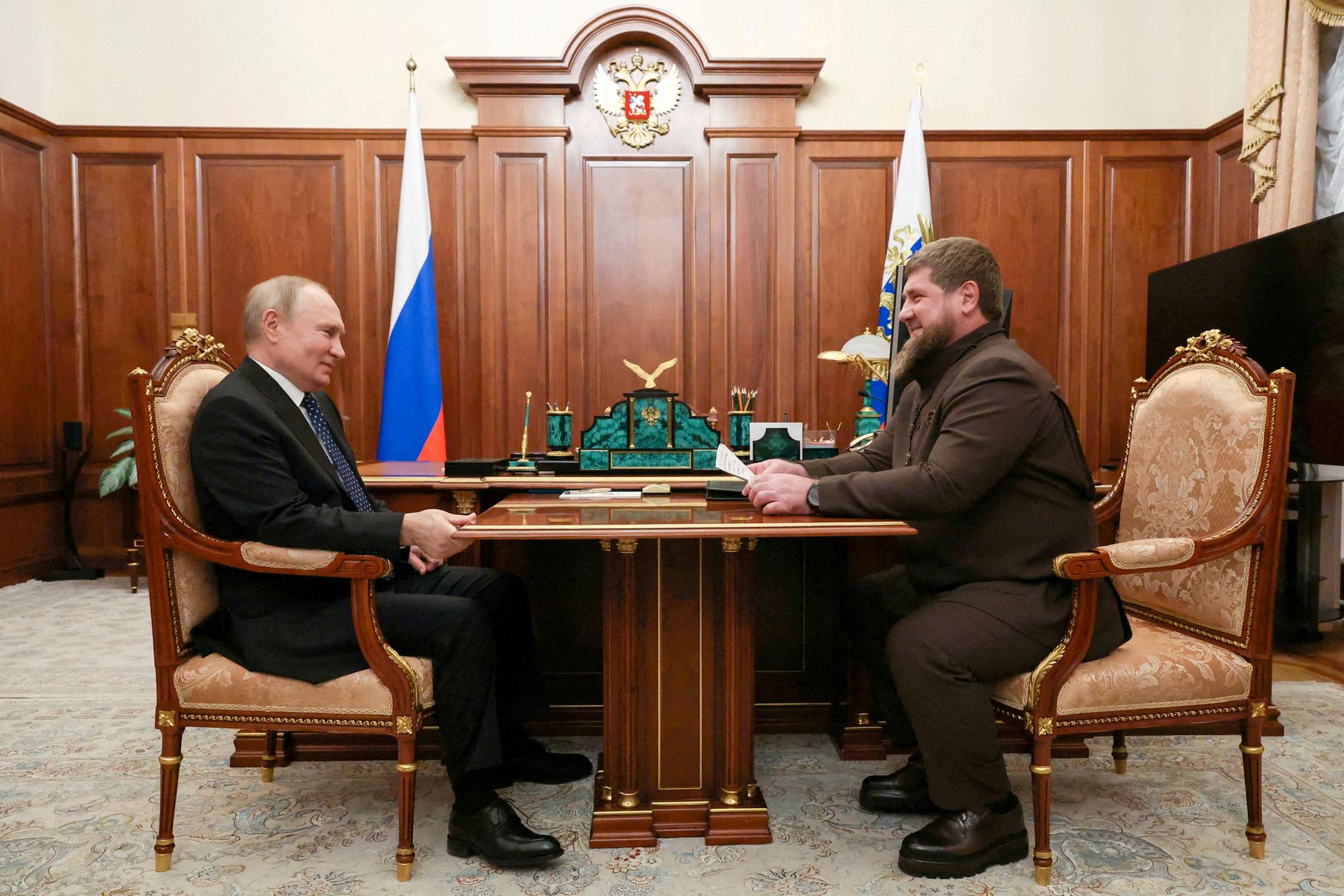 – what is happening now?
Putin considered Kadyrov and Wagner chief Yevgeny Prigozhin among his strongest supporters. Prigozhin has already lost. Now he could lose another one.
The Chechen leader's children receive great attention on the private Chechen channel, and are constantly awarded awards and major assignments.
– It serves as a warning to others with political ambitions that power will remain in the hands of the Kadyrov family, says Chechen political analyst Ruslan Kutayev. Radio Free Europe.
He says Kadyrov's death could lead to a power struggle that Vladimir Putin and the Kremlin will try hard to control.
Famous Russian Telegram channel He speculates on the fact that Kadyrov's plane was in Moscow for several days and also notes that security around the hospital has been tightened.
Ksenia Sobchak, the daughter of Anatoly Sobchak, Putin's mentor, reported that she had been in contact with Kadyrov, and that he had warned her not to mention the case of 15-year-old Adam beating a detainee.
"Organizer. Social media geek. General communicator. Bacon scholar. Proud pop culture trailblazer."