Evangelical Fellowship of Sierra Leone (EFSL) has deep roots in the West African country. Founded as early as 1959 by five denominations, it has 89 member churches and congregations. World Evangelical Alliance
(WEA). When the Norwegian Christian Development Organization Misjonsalliansen started talks with EFSL in 2018, they thought it was a strong partner with whom they were involved.
– EFSL can show that they have formal systems and routines in place. They also have a good reputation and have collaborated with several large international aid organisations, Secretary-General Heidi Sandvand Hegerton of the Mission Alliance told Panorama.
The aim of the EFSL project, which began in 2020, was to improve the health and quality of education for young people and families in the Bonthe district of Sierra Leone.
When the Mission Alliance's regional office in Liberia had to audit accounts and vouchers from the EFSL at the start of 2022, they began to suspect something was wrong. There were a lot of things that were not added.
Since it was the Directorate of Development Cooperation (Norad) that had allocated millions for the EFSL project, they were notified immediately. So did umbrella organization Digni, which runs Norad's agreements with 16 Norwegian religious organisations, including Mission Alliance. In Norwegian aid, there is zero tolerance for corruption, so Norad's internal audit has been linked to the case.
Systematic fraud
It soon emerged that the Mission Alliance had been defrauded and defrauded of just under two million crowns by their evangelical partners in Sierra Leone.
– We know that this was systematic and that there were many people involved from management. It is difficult to determine the number of employees involved in the default. The money went to other purposes in the organization and possibly private purposes as well, says Hegertun, but there is no documentation of how much money was spent on what.
– Do you consider that the money was lost?
– It's too early to say. We will seek repayment of distressed funds and expect the EFSL Board of Directors to take this claim seriously, Hegertun says.
Several reviews revealed how the project's money "disappeared":
Leadership in the church community actively misused project funds and misreported salary payments. Funds redirected to EFSL's "Mobile Bible School" project.
The Mission Alliance has funded a full-time employee.

Field education officer

». In the same period, the person was also fully funded by Tearfund UK in another role. This is called "double dipping".
45 percent of all cost and doublePayments were either fake or not documented.
Lists of participants for training initiatives have been drawn up.
Purchases and fuel costs seemed exaggerated and most bills were illegitimate.
"Embezzlement, forgery, fraud, disorder, and fraud have occurred in the EFSL (Evangelical Fellowship of Sierra Leone) for several years," according to Norad's internal audit.
NORAD contributed 80 percent of the project support to EFSL. Digni University is the contracting party for Norad, but the project is run by Mission Alliance from their office in Monrovia, Liberia.
large sums of money
– It is dangerous that aid money has not reached projects for people living in poverty. This leads to fewer people getting help, says Hjalmar Bo, general secretary of Digny.
"All of these issues are serious," stresses Per Frederic Farrow, Director of the Partnership and Redistribution Department at NORAD.
– This is no exception, hence the reaction, says Farrow.
NORAD paid a total of NOK 3.7 million to EFSL during this agreement period.
Mission Alliance itself showed a default of $205,931, or 1.8 million kronor. NORAD demanded the return of its 80 percent share of this amount. It was debated whether they should demand payment of the full amount of the project, but they chose not to.
The collaboration between the Mission Alliance and EFSL was terminated after the information was disclosed and the Mission Alliance paid NOK 1.46 million to Norad.
Mission Alliance investigations showed that EFSL systems and routines did not hold up in practice. Several international representatives have now terminated their cooperation with EFSL as a result of our findings, says Hegertun.
on EFSL website It is all information under the heading Ponte development and integration project deleted.
EFSL management did not respond to Panorama's inquiries.
Insufficient follow-up

The Mission Alliance and Digni have received heavy criticism from Norad's internal auditors:
"This is a serious case where several types of fraud have occurred over several years, presumably since the project began in 2020," the case report states.
"The local partner follow-up on the Mission Alliance side and the Mission Alliance follow-up on the Digni side appears to be deeply flawed," explains Norad's internal audit. Norad Digny recommended reviewing EFSL in Sierra Leone. But the Mission Alliance chose not to do so.
– Why does UNAMSIL not report it to the police in Sierra Leone?
– It wasn't an easy decision. We have been in contact with embassies in the region to seek advice. Based on the advice and our own assessments, we have concluded that we are unlikely to achieve a fair trial due to the country's high level of corruption and weak legal system, says Hegerton of the Mission Alliance.
NORAD Internal Audit finds that this gives the fraudsters "ipso facto
impunity, which they think is "very problematic" and they think NORAD should keep wanting to report to the police.
Many Digni organizations are affected
In the Department of Foreign Affairs and Norad's report on defaults for the second quarter of 2023, organizations affiliated with the Digny umbrella account for eight out of 16 cases. The Mission coalition also had to pay back money to NORAD due to defaults on two projects in Liberia and one in Cambodia. Digni Metodistkirkens Misjonsselskap's partner reimbursed NOK 852,013 due to insufficient documentation of expenses with a local partner, also in Sierra Leone.
– The fact that there are so many cases is due, among other things, to the fact that zero tolerance for corruption and financial fraud is a major focus at Digni. It's something we've been working on for a long time. The fact that there are so many cases now is also due to the fact that the Mission Alliance, based on learning from the previously mentioned cases, has managed with its partners in Liberia and Sierra Leone, says Hjalmar Bø, Secretary General of Digni.
He notes that non-compliance with aid funds is being reported and that internal control and notification systems are working. However, Digni's boss admits that these cases show that partner ratings weren't good enough.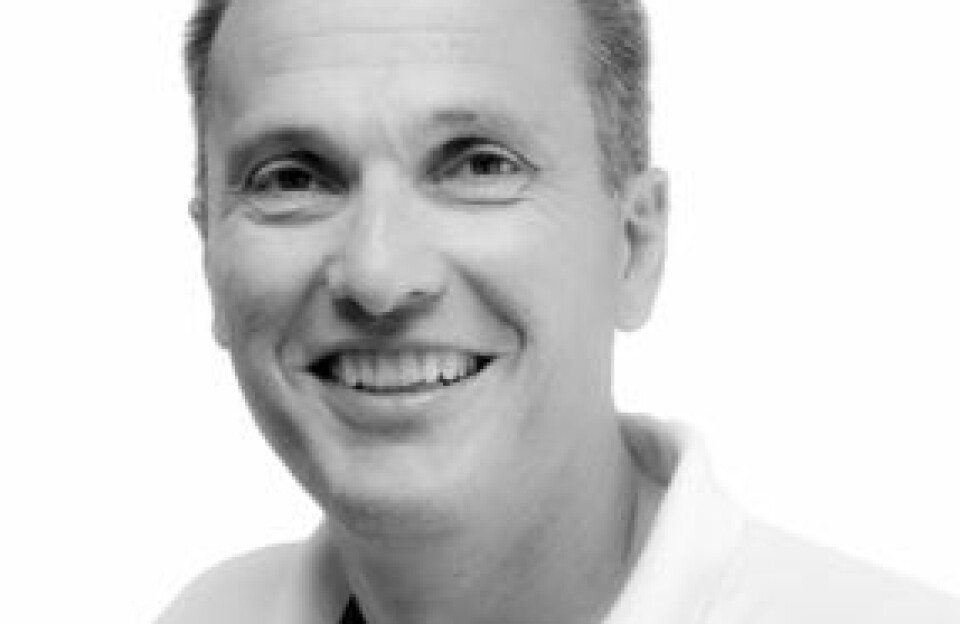 – Digni's role and responsibility is to ensure that member organizations have the competence and ability to follow through on their partners, to promote further work and to ensure that the same thing does not happen again, says Bø.
Digni is now improving member organizations' ability to conduct spot checks, financial audits, conduct surveys, and their ability to conduct partner evaluations.
Many Digni members operate in countries with a high level of corruption, and where large parts of the economy are informal and cash-based. It follows that fraud risks also increase in aid projects. Therefore, it is important to conduct good risk assessments so that we are aware of the risk picture and get an overview of it, says Bo.
Does Digny feel that these things undermine the trust of donors?
– It's hard to say, but it shows that helping takes a lot and involves risks. Norwegian aid in general has good results, and Degny cares about transparency in matters, both to the Norwegian taxpayers and to donors in the organisations, Bo says.
11 notification cases

The Mission Alliance has received 11 notifications since 2020, according to Norad's internal audit. The notifications had consequences for NORAD's cooperation. In a new framework agreement between Norad and Digni from this year, it was decided not to provide Norad funds for Mission Alliance projects in Liberia.
Two more cases, according to the Mission Alliance, are in the process of being fully processed by Norad's internal audit and the organization will eventually have to repay NOK 2.6 million. But this is not the first time that the Mission coalition has been affected by corruption. Last year, the organization had to repay NORAD five million. A Christian organization in Liberia had embezzled the money.
– This year, NORAD's internal audit investigated several Mission Alliance cases, and last year there was a larger case in Liberia. When is the organization no longer considered a trusted partner?
We are in constant dialogue with Digny about these challenges. Digni and the Mission Alliance have taken the challenges seriously and are working through their organization and routines to gain better control. We see that as a positive — and then Digni and the Mission Alliance should ensure that this delivers results, Farrow says.
It must be rebuilt
Hegertun says it was important for the mission alliance to learn as much as possible from its investigations, so that the organization could reduce the risk of similar incidents.
We are also keen to be open about our experiences, and will share them with other development organizations. Some of the steps we've taken is we're strengthening financial surveillance globally. In Norway, we have created a new Programs, Grants and Increased Capacity department in the Department of Finance, she says.
It says all project agreements in Liberia have now been terminated.
– We will rebuild the business over time. New projects will enjoy much lower risks, as well as the fact that we are introducing new monitoring and control procedures. For example, we offer more comprehensive partner ratings and more
spot check and closer financial control, says Hegertun.
Although the project in Sierra Leone ran aground and stalled, there were some results from the Norwegian aid money: four schools with six classrooms each were built, and one school in the project area was renovated. A total of 1,165 children currently attend schools funded by private Norads- and Misjonsalliansen funds.
"Organizer. Social media geek. General communicator. Bacon scholar. Proud pop culture trailblazer."