Two of Russia's closest friends have made it clear in recent days that they may not be as close friends as President Vladimir Putin, 70, would like.
President of Kazakhstan Kassym-Jomart Tokayev is strongly against the Russian-Belarusian union, and the fact that they have nuclear weapons together.

Armenian Prime Minister Nikol Pashinyan stated that they are "not Russia's allies in the war with Ukraine".
– There is concern among the President of Kazakhstan that they may suffer the fate of Ukraine, believes Arne Bord-Dalhough, General Lieutenant-General and from 2016 to 2019 President of Organization for Security and Cooperation in EuropeOrganization for Security and Cooperation in EuropeOrganization for Security and Cooperation in Europe.Observer Corps during the war in the Donbass region.
– It is a well-known fact that Kazakhstan has a large Russian population in the north of the country, and I am sure the President has noted that Russian nationalists have expressed several times that Russia should merely subjugate these regions.
– In the same way as Ukraine?
– In the same way as Ukraine.
– Does this mean that Russia's natural friends are no longer their friends?
Anyway, they're friends with reservations. It gradually became clear to Armenia that the fiercely pro-Russian policy pursued by Yerevan had come to an end. They lost the war against Azerbaijan and it turned out that Russia does not have the ability to support Armenia. They even had to withdraw the peacekeeping force from Nagorno-Karabakh and transfer it to the Ukraine war.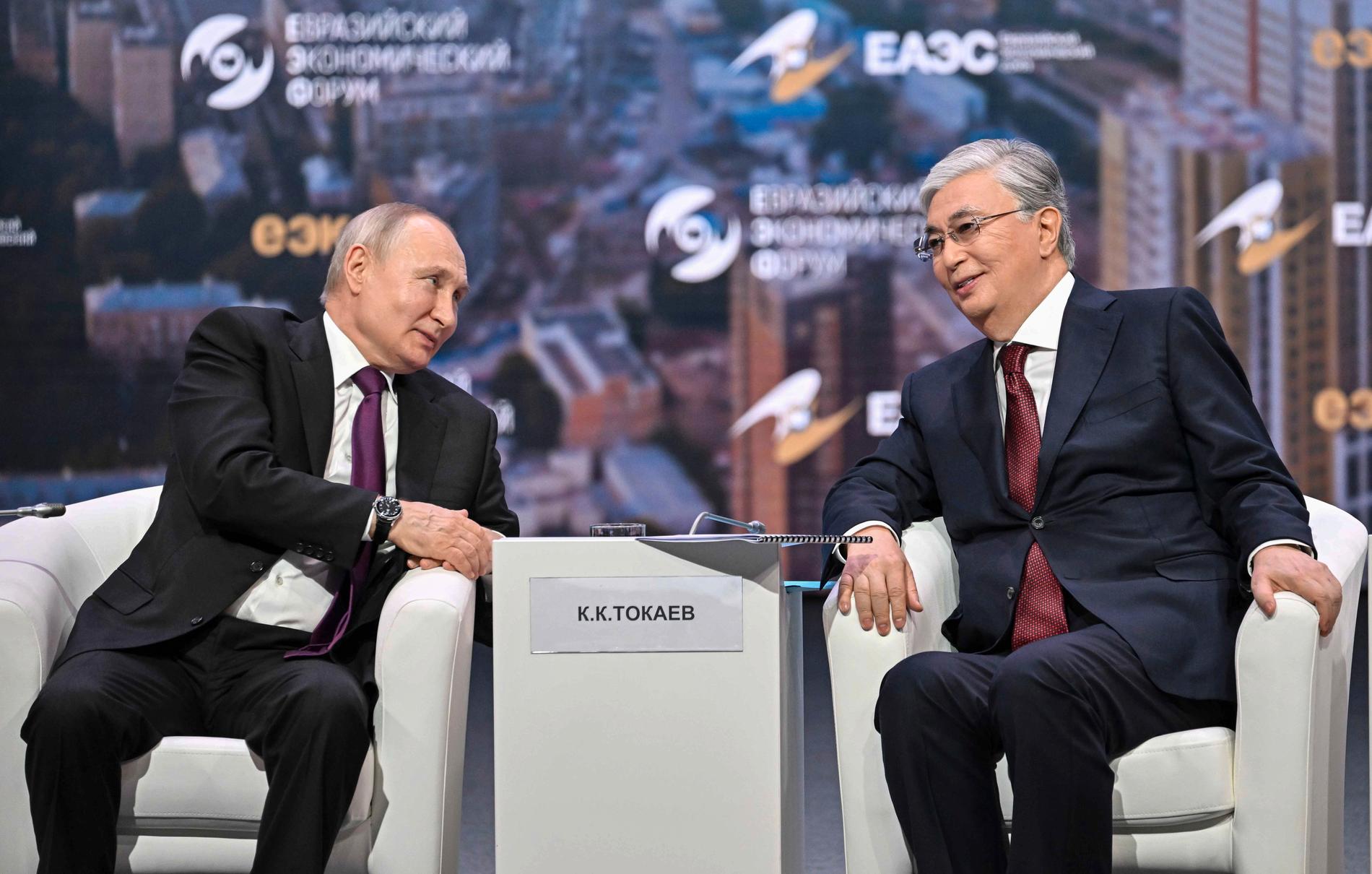 Kazakhstan and Armenia are former Soviet republics, as are Russia and Ukraine.
They are strongly linked to Russia, among other things by the fact that all three are members of the Eurasian Economic Union (EES). This is an economic union between Russia, Belarus, Kazakhstan, Kyrgyzstan and Armenia. It entered into force on January 1, 2015.
– I'm sorry – they even share nuclear weapons now, says the President of Kazakhstan in connection with an economic forum in Moscow.
– We must take this fact into account. Now we have to work in such an atmosphere, and we need to take this into account.
A few days later, the same president, Tokayev, was confronted with Belarusian President Alexander Lukashenko's proposal that Kazakhstan become part of the Belarusian Russian Federation.
I appreciate his banter, but I don't think it's necessary.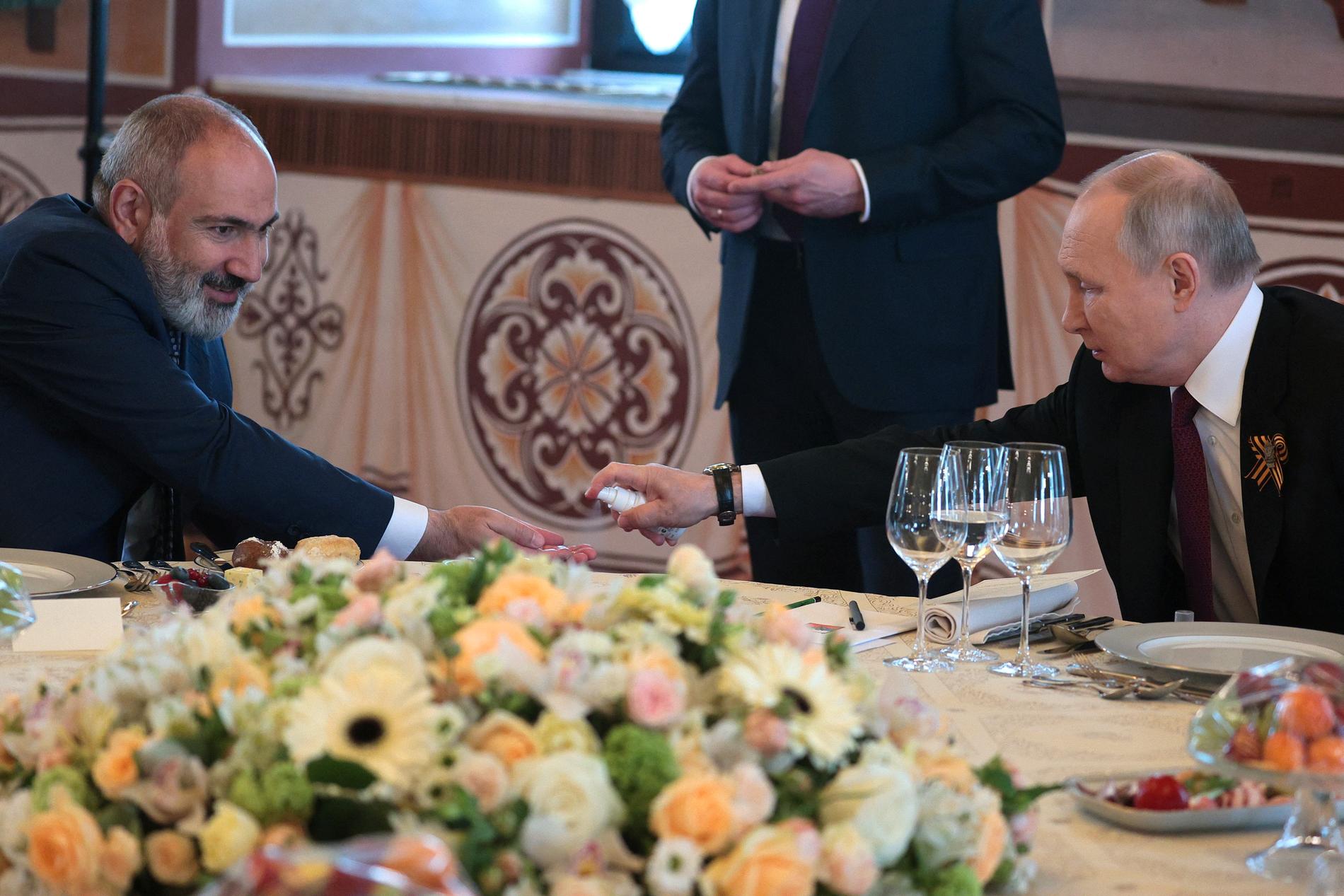 On Friday, it was also reported that Kazakhstan is offering to sharply increase oil exports to Germany to replace Russian supply.
Tokajev says it is possible to increase exports up to six times what it is today, he writes Moscow Times. As early as 2023, Kazakhstan has increased the proportion of oil exports that go to EU countries.
Speaking to Armenian Prime Minister Nikol Pashinyan news.am. We reproduce it in Jellyfish translation:
We are not allies of Russia in the war with Ukraine. And our perception of this war is anxiety, because it affects all of our relationships.
– We are no one's allies in this situation, which means we are weak, as the prime minister continues.
– We do not back down because we do not have an opinion on the situation. The more difficult the situation, the less room for maneuver.
"Organizer. Social media geek. General communicator. Bacon scholar. Proud pop culture trailblazer."