NS Do not interrupt (Do not interrupt) It has been on iOS and other operating systems from Apple for a long time. With it, you can choose a specific time of the day to prevent receiving notifications and calls, for example. For this reason, I ended up using it primarily at bedtime.
With the arrival of iOS/iPadOS 15, watchOS 8, and (soon) macOS Monterey 12, Apple has expanded this feature and named it focus mode (Focus mode) and expand its functions. Now, it is possible to use personal focus and work focus, as well as create as many other activities as you want and for different specific activities, such as studying moments, walking, exercising or reading, for example.
With this, you can decide who can contact you or which apps can send you notifications, depending on which focus is currently active.
See below for details of this feature and how to use it on your iPhone or iPad.
How to set up preset points
Once you update your device to iOS/iPadOS 15, Do Not Disturb and Sleep (if used previously) will still be available for use. In addition, Apple introduces two new pre-set hubs: Personal and Business.
To set the focus, go to Settings » Focus, choose one of them and click "Next". In the next steps, you will have to choose who can send you notifications (or even allow anyone else to do so), if you want to allow calls from other people, from your favorites or from your contacts in your calendar.
Finally, you should also decide which apps are allowed, i.e. those you want to continue receiving notifications normally while in focus. Once done, click OK to save focus.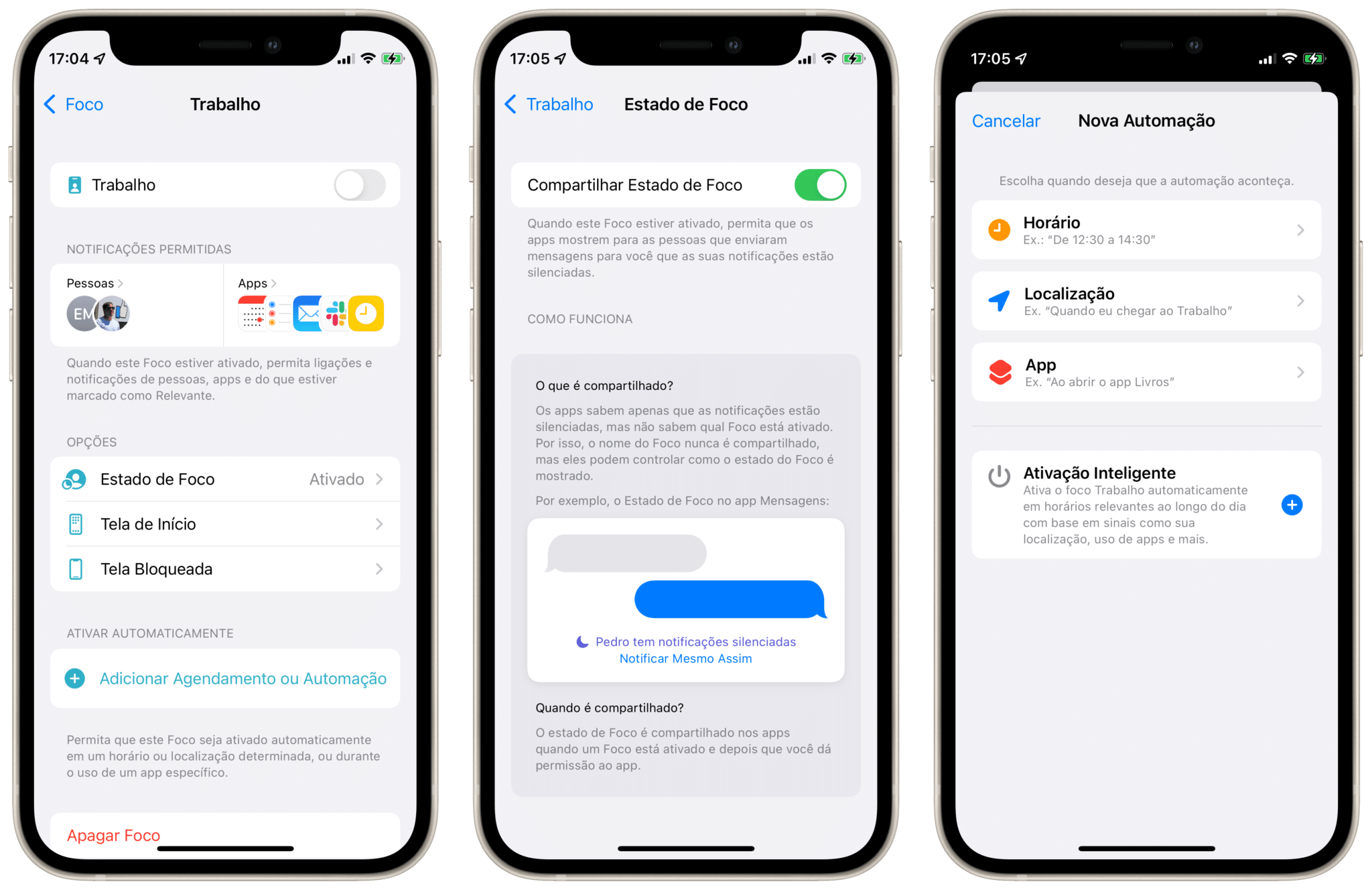 Once configured, you can still make some additional tweaks. Among them, you can turn on Focus State, which allows apps like Messaging to show people trying to contact you the current focus state, hide app notification notifications, customize which screen pages will appear, as well as the ability to dim the locked screen or allow muted notifications to appear in that space.
On top of that, you can add a schedule or automate so that focus is activated automatically – based on your location, time, or when you open a specific app, for example. You can also choose to use smart activation, which will activate you based on your location and use of the app, for example.
In addition to personal and work focus, you can make the same adjustments mentioned above in Do Not Disturb, which you configured earlier.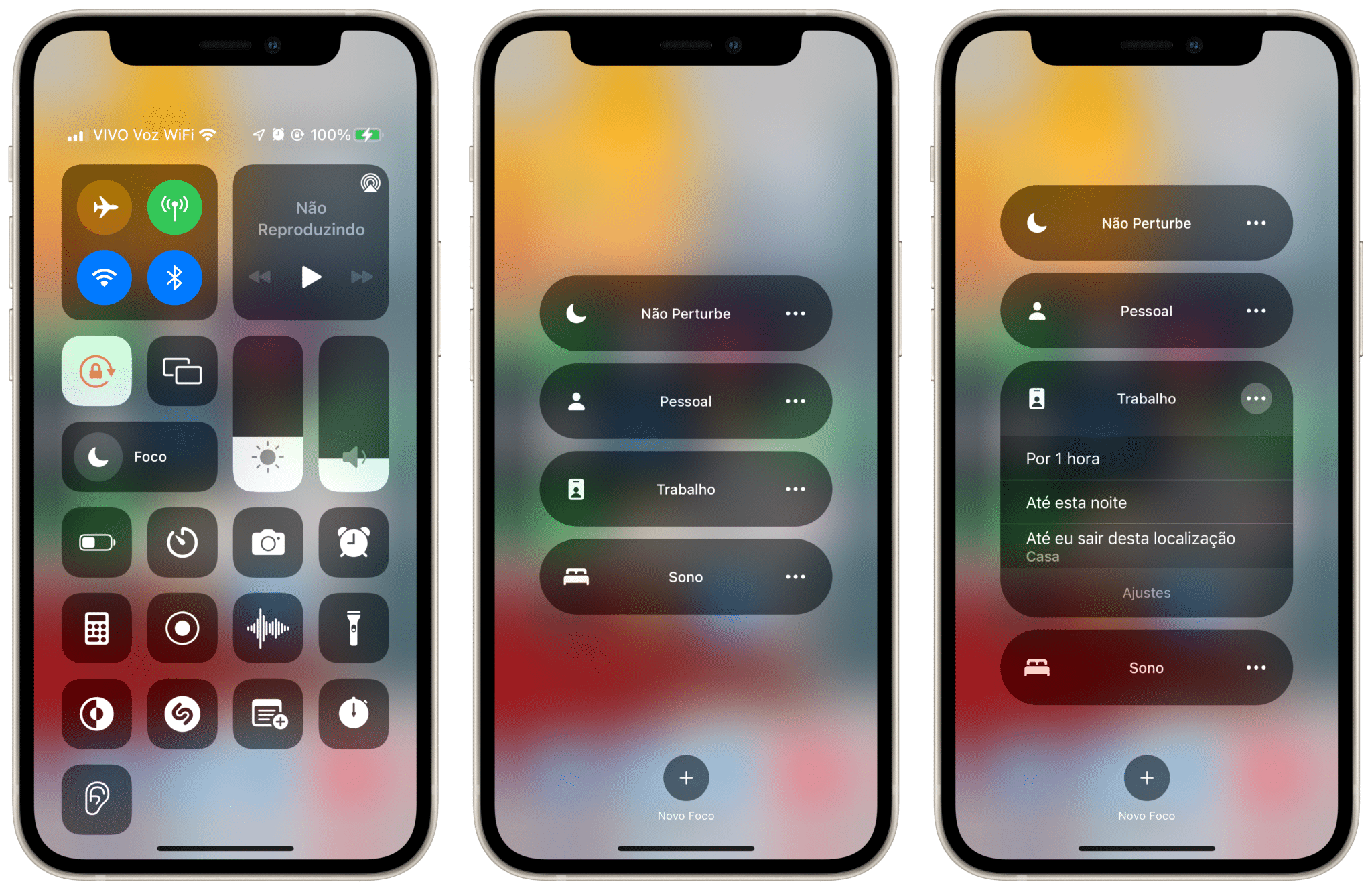 Later, when you want to use focus, just go to Settings » Focus And choose the one you want and activate it. However, the easiest way is to do it directly through the Control Center. Just open it, click on focus and choose what you want.
By clicking on the three dots next to each focus in that space, you can still choose to activate it for an hour, until night or until you leave your current location.
How to create a new focus
Apple also lets you create a new focus from scratch. To do this, just go to "Settings" and "Focus". Optionally, you can also access this section by clicking "New Focus" in the Focus Options in Control Center.
Then press the "+" button (in the upper right corner) and choose a suggestion (such as being awake or reading) or create a suggestion from scratch by going to Custom. In some cases, like gaming and reading, focus can still be turned on automatically, when you'll be using a wireless controller or opening a reading app, for example.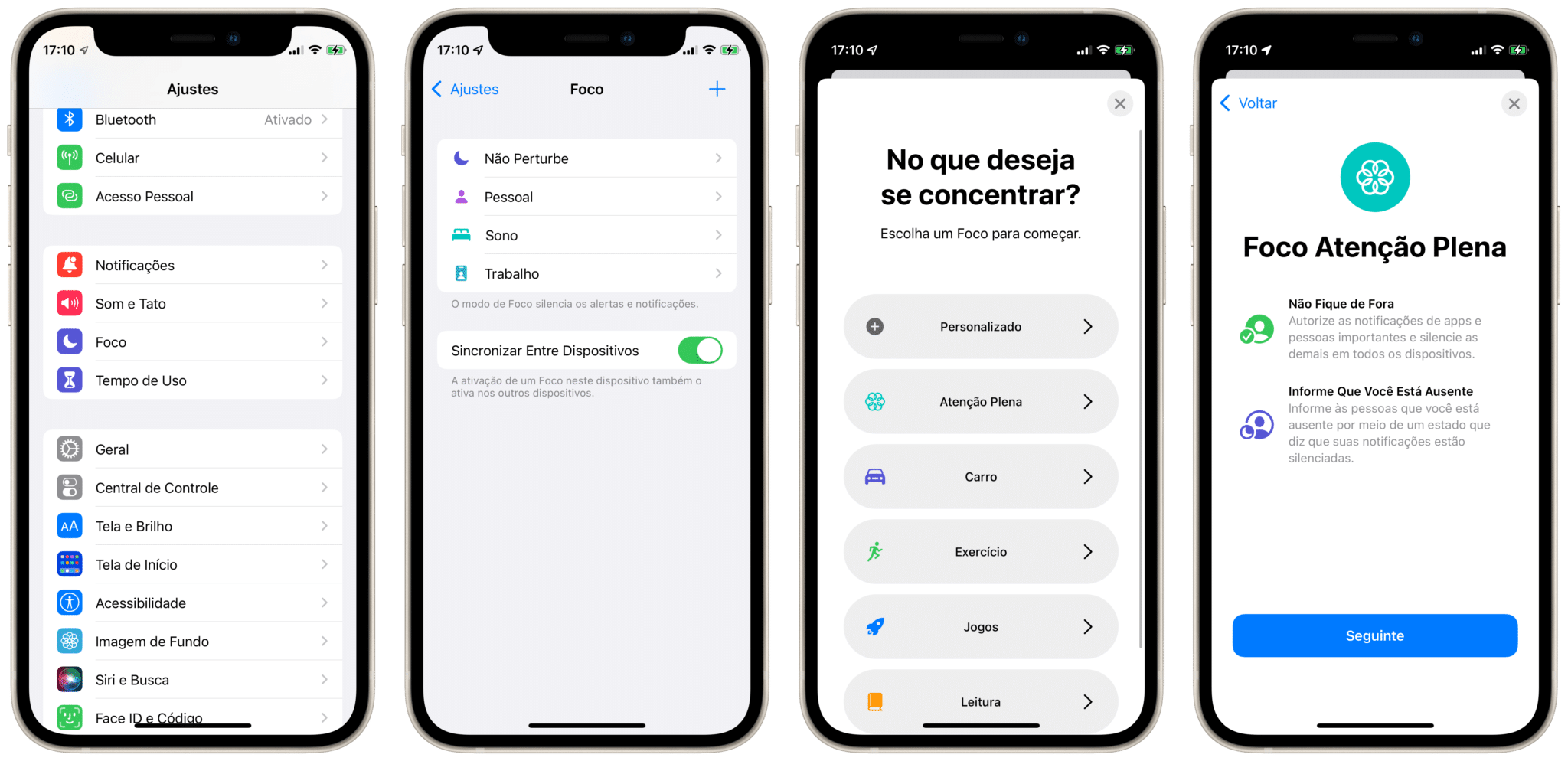 In hotspots such as Car, it is possible to activate it automatically when the iPhone detects that you are driving or connects to CarPlay. Furthermore, you can add a custom message to be automatically sent to anyone trying to contact you during this period.
If you choose Custom, then before you select the people and apps that can contact you, you will need to give a name and choose an icon to represent the focus.
Sync between your devices
The coolest thing is that it is also possible to sync your focus points between devices that are signed in with the same Apple ID, such as iPads, Macs, and Apple Watch. Example: If you turn on Work focus on iPhone, it will run automatically on Mac and iPad.
For this to happen, make sure to select the "Sync between devices" option on the home screen to focus on Settings.
Foco no Apple Watch
In the event that the Apple Watch is associated with the same Apple ID as the paired iPhone, you can turn on or off the focus that was previously created on the smartphone. To do this, just swipe up from the screen and open the Control Center.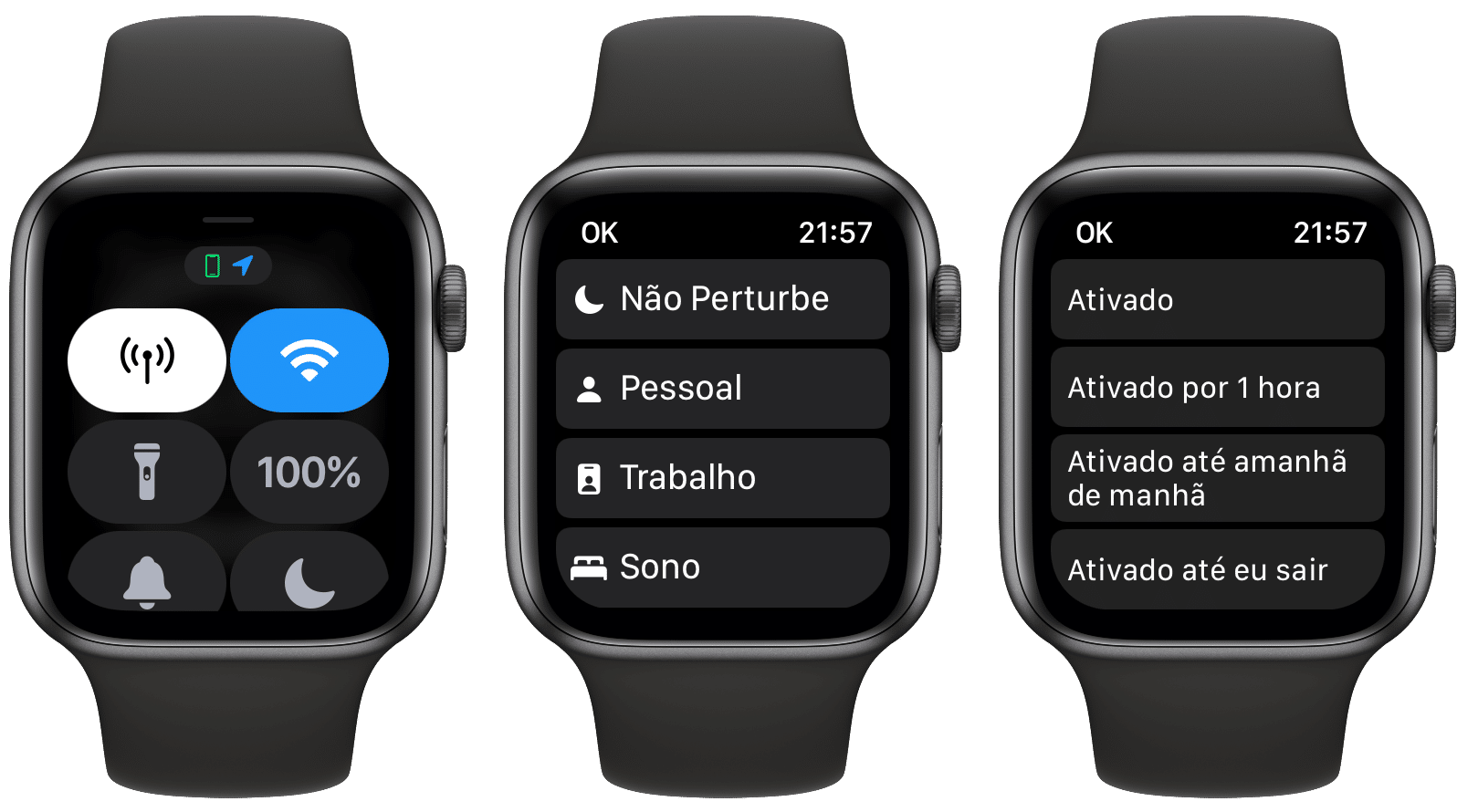 Then click on the icon represented by the moon, in one of the spots and choose one of the options: on, on for an hour, until the next morning, or until you leave your current location.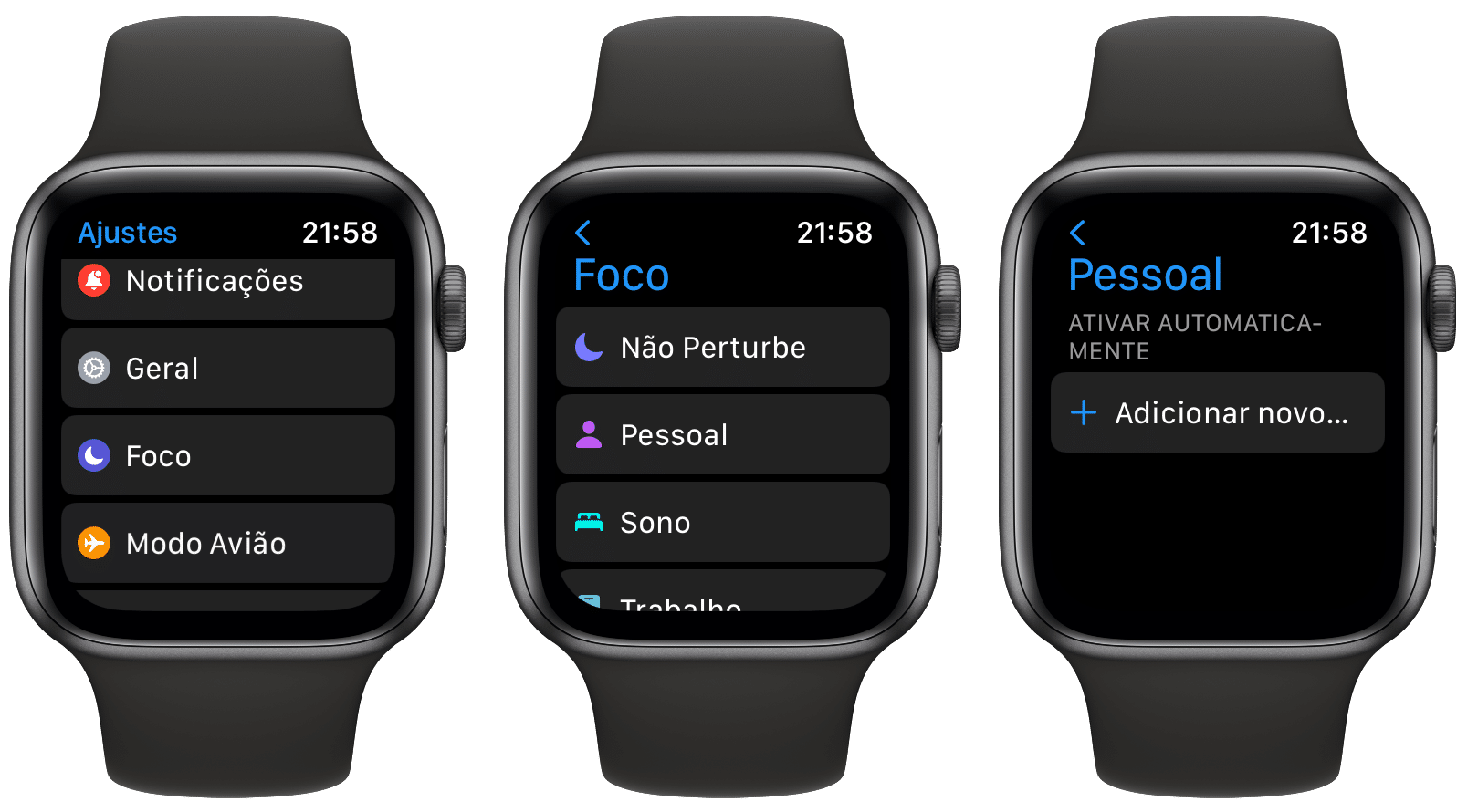 If you want to choose the days of the week and times to automatically activate focus, open Settings " to focus all the time. Then choose the one you want and click "Add New…".
You can also reverse the focus of a paired iPhone by going to the Watch app and tap general " to focus. Then make sure that the "Mirror my iPhone" option is turned on.
Supported Third Party Apps
The wonderful thing is that, as Apple released APIs1 Specifically for Developer Focus mode, third-party apps can also be made compatible with it.
In addition to some Google apps, the slack It is also fully compatible now. Obviously, this number is expected to grow significantly over the next few months.
---
So do you like Focus or do you prefer the simpler and older option of Do Not Disturb? 😊
"Coffee trailblazer. Social media ninja. Unapologetic web guru. Friendly music fan. Alcohol fanatic."