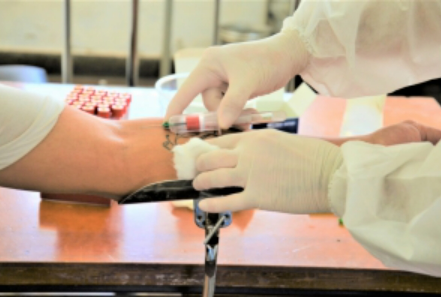 Inmates from 19 prisons in Bauru and the region were tested for HIV and syphilis. The event is part of Red December, a period dedicated to raising awareness of the early treatment of Acquired Immunodeficiency Syndrome and other sexually transmitted infections. In all, 3,078 tests were performed, including 1,689 for HIV and 1,389 for syphilis.
The mobilization included the schedule of the national program "Fique Sapendo" and was implemented in partnership with the Municipal Epidemiological Surveillance. The goal is to develop strategies to expand access to testing, prioritizing the most vulnerable and respecting Covid-19 prevention measures.
According to the Director of the Northwest Coordination Regional Health Center (CRN), Adriana Albuquerque Amaro, by detecting HIV early, it is possible to provide effective treatment and significantly increase patients' quality of life. Syphilis is curable.
tracking
Amaru explains that although tests are offered to all prison inmates, the prisoner chooses whether or not to be tested. In all, six prisoners serving time in units in Bauru and its province tested positive for HIV and 114 for syphilis.
The director indicates that they will be monitored by health teams from the penal institutions.
"Later, they should be referred to the reference services in the municipalities, for routine follow-up and examinations," he details. Amaru also emphasizes that the entire procedure that includes the tests takes place in the prison unit itself, which has input and a professional to conduct the tests.
source: JCNET
"Wannabe internet buff. Future teen idol. Hardcore zombie guru. Gamer. Avid creator. Entrepreneur. Bacon ninja."