Young people with no experience with weapons are used in contract killings, according to Swedish police chief Galli Bulgarvius. This is believed to increase the risk of killing innocent people.
Accordingly, Bulgarevius, who serves as head of police intelligence in central Sweden, believes that the situation in the country has not been this dangerous since 1945, according to what he said. SVT.
He says that the number of minors involved in serious crimes is increasing, and that they are committing increasingly serious violent crimes. The result is that more innocent people are affected, according to the police chief.
Monday night was another dramatic night in Sweden:
At 19.30 pm on Sunday, police went out to a wooded area in Gothenburg. There they found a man in his twenties who was later declared dead. A murder investigation has begun.

At approximately 12:30 last night, an explosion struck a villa in Nyköping, Sweden. No one was reported injured, but the case is being investigated as attempted murder.

At 01.19 the police received a report of a shooting in an apartment in Stockholm. The police cordoned off the site and launched a large-scale operation in the area.
Kill the neighbor
Seven people were killed by firearms within ten days. Many murders are linked to criminal gangs. The recent wave of violence in Sweden is described as… "abnormal".
Among others, a man in Uppsala, north of Stockholm, was shot dead on his way to work. He was a neighbor of a criminal gang.
According to Jali Bulgarevius, it has become increasingly common for leaders to exploit young people by getting them to commit crimes and bear the punishment. Many of them are said to have been pressured to serve short sentences in order to become full gang members.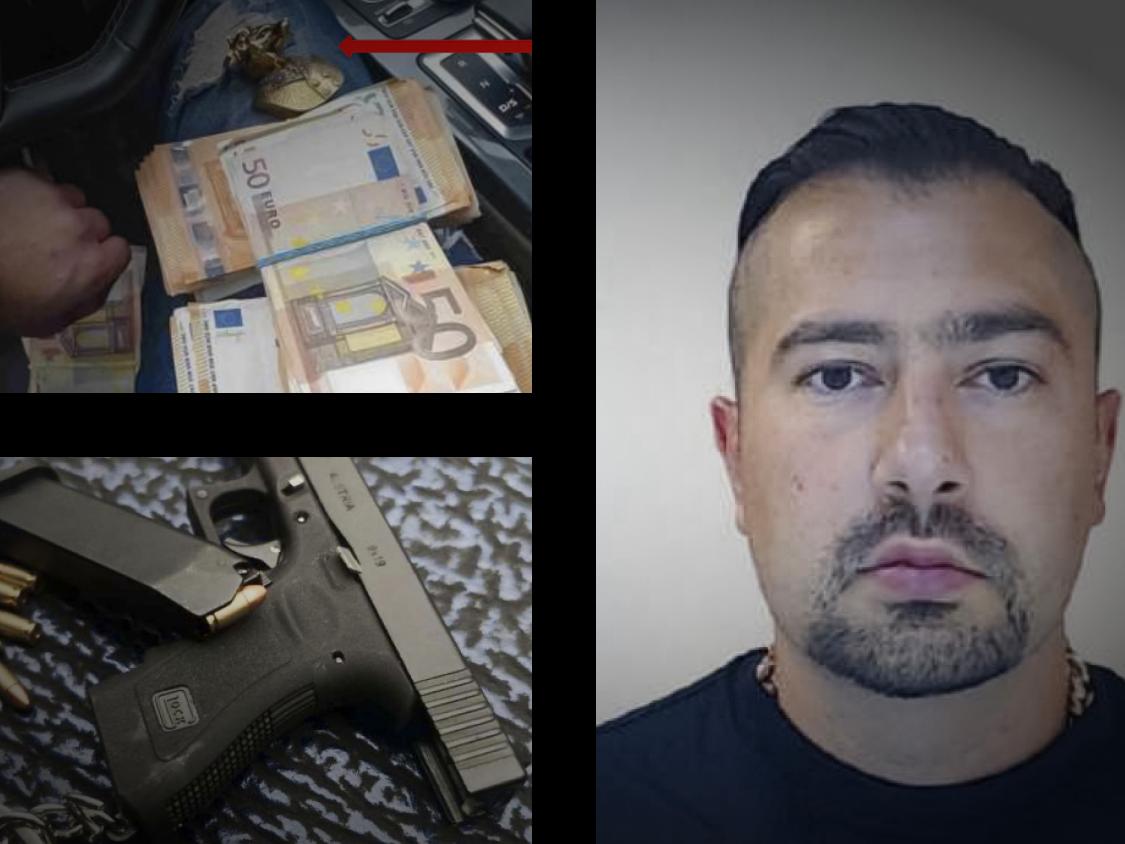 Read also
The "Kurdish Fox" is accused of terrorizing Sweden. He must have Nordic ambitions.
Maximum four years in prison
– Their young age is being exploited, because we know that Sweden does not have a system that suits young people when it comes to serious crimes. You can kill someone and then be sentenced to two or three years in prison, up to a maximum of four years. "You won't get much more," Bulgarevius says.
He says criminals take advantage of people who can't handle weapons at all.
– They themselves are afraid, and perhaps threatened, when they are very young. In order to dare to do these things, they numb themselves. Contrary to what they think, drugs make you worse at doing what you need to do, says the top police officer.
I went after family members
The wave of violence is largely due to conflicts between criminal gangs. There are two gangs in the center:
Foxtrot: Led by 37-year-old Rawa Majid, "The Fox"

Dalin Network: Led by "The Greek"
But recently, it's not the rivalry between the two gangs that has raised the most concern.
War broke out within the Foxtrot network.
Majid is said to be in conflict with a 33-year-old man, who was once his ally. A short time ago, the 33-year-old woman's mother was killed. It is said that Majed's mother-in-law was subjected to an attempted murder.
-It will get worse before it gets better
The Swedish government called an emergency meeting this week. However, Justice Minister Gunnar Stromar is not optimistic. to SVT He says:
-We have to expect it to get worse before it gets better. Given how deep and widespread these problems are in society, reversing this trend will take some time.
"Organizer. Social media geek. General communicator. Bacon scholar. Proud pop culture trailblazer."