As the only Nordic country, Norway voted in favor of the UN resolution on an immediate ceasefire in Gaza. Prime Minister Jonas Gahr Sture (AFP) says there was no alternative to abstaining from voting. But Finland believes the decision is "unbalanced."
The dispute between the Nordic countries over the UN resolution became a topic when the Nordic prime ministers held a joint press conference after their meeting in Oslo on Tuesday morning.
For Norway, surrender was not an option. We voted in favor of the resolution, along with France, Belgium and Spain. We must be clear in our condemnation of terrorism, and we have been so from day one, says Prime Minister Jonas Gahr Sture (AFP) at the press conference.
120 UN member states, including Norway, supported a resolution on Friday calling for "an immediate, permanent and sustainable humanitarian ceasefire leading to an end to hostilities."
The other four Nordic countries – Denmark, Sweden, Iceland and Finland – abstained from voting when Norway voted in favor of the resolution.
– There is a connection between proportionality and the drama unfolding in Gaza, which I believe poses a threat to civilians, but also to the security of countries in the region, including Israel, says Storr.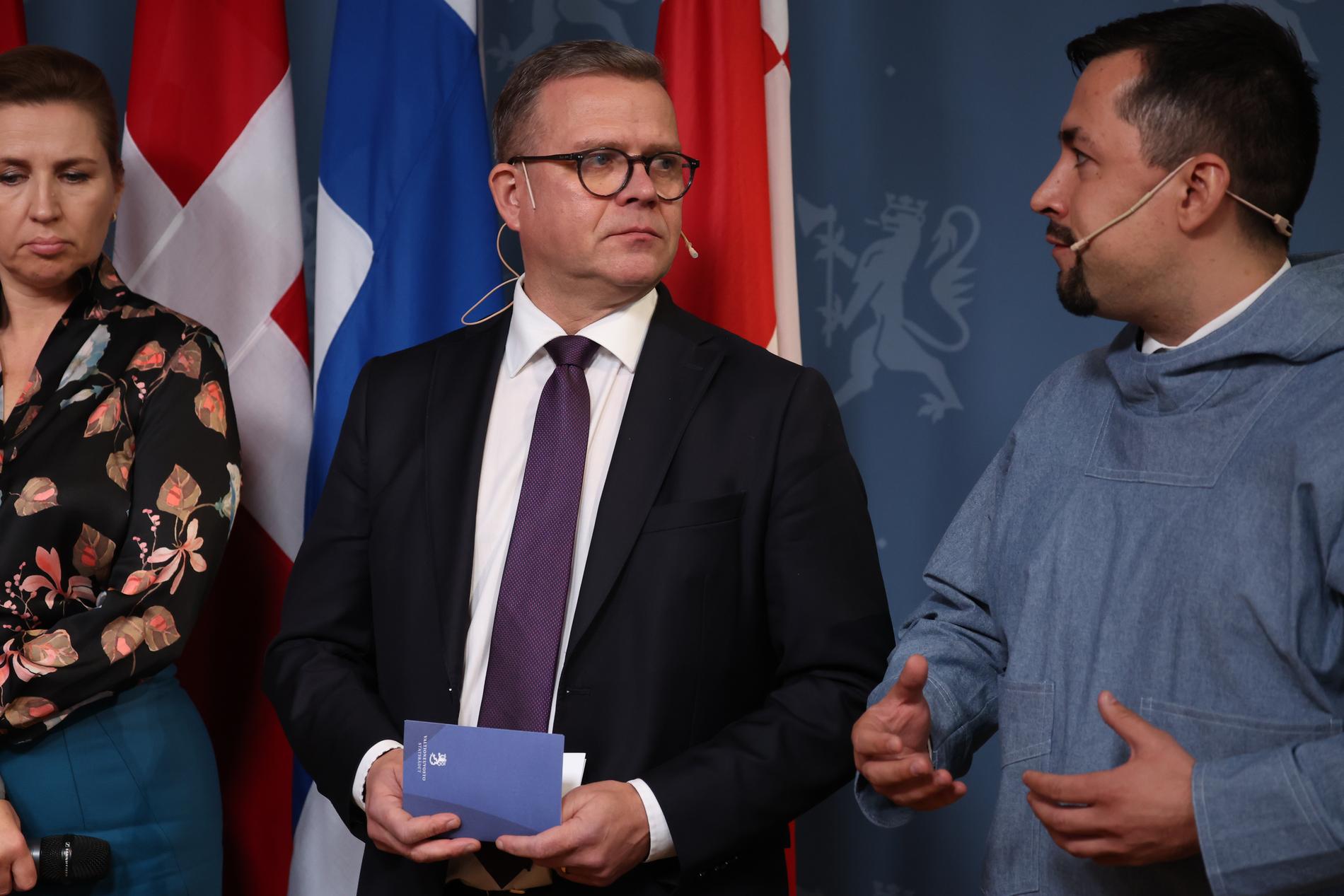 – unbalanced
Europe was divided during the vote on the resolution that came from Jordan: twelve countries voted against it, and 45 abstained from voting – including the Western countries with which Norway usually compares itself.
Austria, Hungary, the Czech Republic and Croatia voted against the resolution, while Belgium and Spain, among other countries, voted in favor.
Danish Prime Minister Mette Frederiksen said she believes the Nordic countries agree on the importance of securing humanitarian aid for Gaza.
But there was something missing last Friday, which was the condemnation of the terrorist attack carried out by Hamas. It was a horrific terrorist attack – I've seen a lot of terrorist attacks in my life and I don't think I've ever seen anything so terrible. Not since the Holocaust had so many Jews been killed in one day, and Hamas's brutality was extraordinary.
Finnish Prime Minister Petri Orbo says the proposal was not balanced.
– It was not balanced, because we want to condemn Hamas. We must also say that Israel has the right to defend itself, within the framework of international law. At the same time, we must ensure humanitarian access to Gaza.
Iceland: We discussed whether they should vote for it
However, Icelandic Prime Minister Katrín Jakobsdóttir said Iceland should have voted in favor of the resolution, in an interview on the evening news with Icelandic Rove.
She said during the press conference that they had a discussion since the vote about whether they should follow Norway's vote and vote for it.
– It is sad that it was not possible to obtain a larger majority for the proposal submitted by Canada, which also mentioned hostages and Hamas terrorism. She says: I believe that the northern countries agree on the necessity of a ceasefire for humanitarian reasons, and I believe that this is the main issue for the northern countries now.
Prime Minister Jonas Jahr Sture (Ap) will attend the 75th session of the Nordic Council in Norway on Tuesday, and held a separate meeting with the Nordic heads of government from Denmark, Finland, Iceland and Sweden, as well as the Faroe Islands, Greenland and Öland.
Topics of the talks include climate, bilateral cooperation, Ukraine, Russia and the protection of critical infrastructure.
"Organizer. Social media geek. General communicator. Bacon scholar. Proud pop culture trailblazer."