BRUSSELS (VG) In May, Norway will take over the leadership of the Arctic Council after Russia. But for Foreign Minister Anneken Huitfeldt (AP), going to Russia and meeting current leader Serge Lavrov is out of the question.
All activities at the Arctic Council were suspended after Russia's invasion of Ukraine on February 24 last year. All political contacts between Norway and Russia ceased.
Thus, the solution to the change of leadership, which is expected, is for State Department diplomats to participate digitally from Oslo in a meeting in Russia on May 11.
– We are doing what we can to ensure that the change of leadership goes smoothly, Huitfeldt tells VG in Brussels.
Has Russia confirmed that it will allow this change in leadership to happen?
– It's too early to say, because this club will be handed over in May. But our impression is that all members of the Arctic Council are interested in continuing this cooperation in one form or another, even if it cannot continue in the same way as before, after Russia attacked its neighbor.
It meets every two years
Normally, the foreign ministers of the member states meet every two years. The last meeting was in Reykjavik in May 2021, when Russia assumed leadership of the council.
There is currently no contact between Norway and Russia at the political level. But all other countries are members of NATO, or are on their way to becoming one: the USA, Canada, Denmark, Iceland, Finland and Sweden.
Huitfeldt says she has been in contact with other member states during the meeting of NATO foreign ministers in Brussels this week, and that all are determined to resume work on the Arctic Council.
The most important work now is to make the Arctic Council survive. The alternative, says Huitfeldt, is for other structures to take over, which is not in our best interest.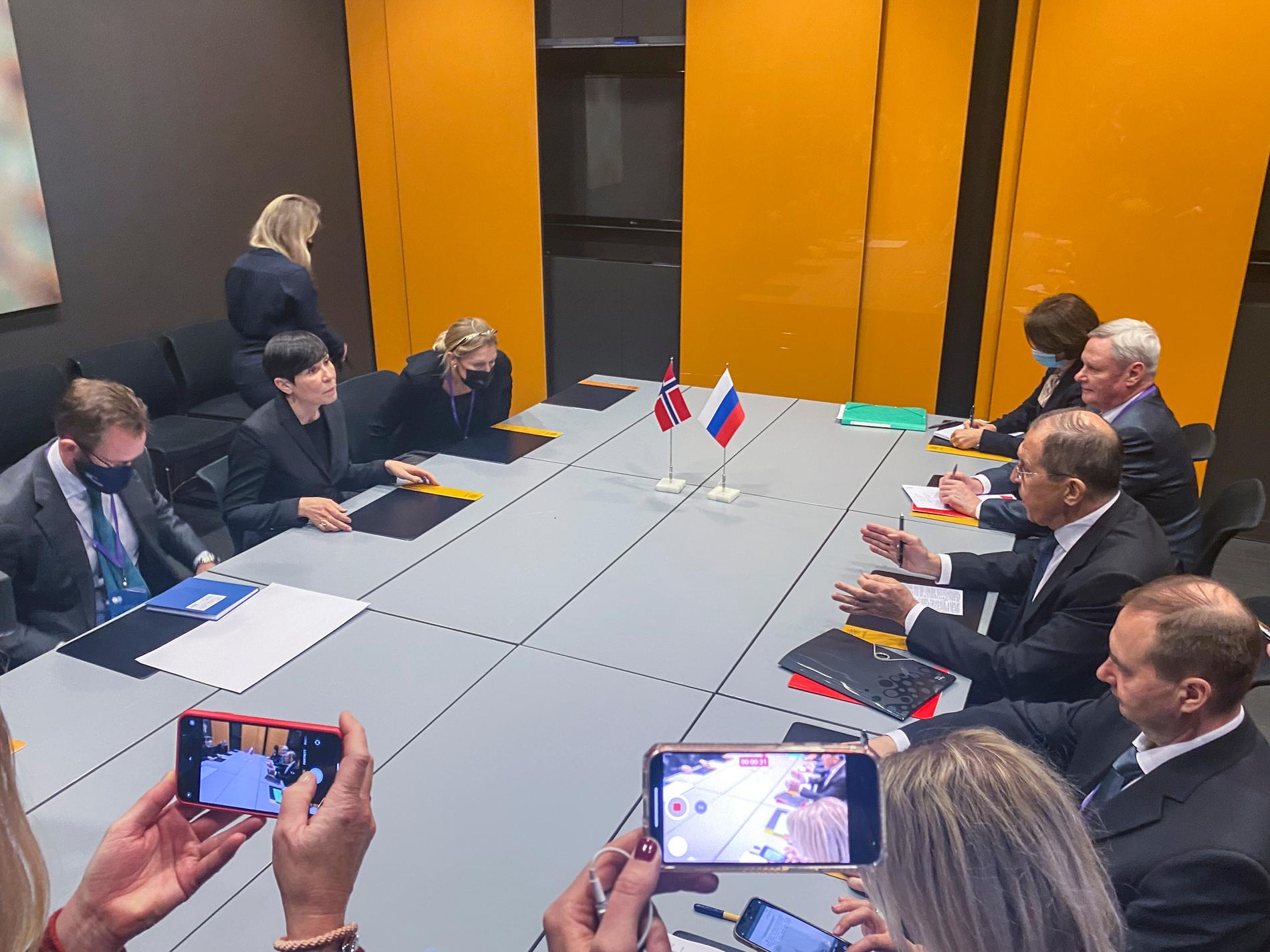 The largest in the north
Russia is the "major power" in the Arctic and has a total of 11 time zones in the North. How Arctic cooperation can continue without Russia is an open question:
– It is too early to say how this will happen concretely, and there is no question of any kind of political cooperation with Russia, within this framework now. But in the field of climate and nature, we all have an interest in maintaining this cooperation, says the Secretary of State.
minimum
Russian President Vladimir Putin commented on the relationship with Norway at a meeting in Moscow on Wednesday:
– Relations with Norway are now reduced to a minimum. Putin says in a speech to the country's new foreign ambassadors that this is not in the interest of the two peoples.
Dialogue on important international and regional issues has been frozen. Including the Arctic region, which is very important for both countries. The president said that Russia has no preconceived and hostile intentions against anyone.
Before the transfer of the presidency from Russia to Norway, the government developed a plan for the work of the Arctic Council for the next two years. Climate and indigenous interests are among the priorities.
– We also want to contribute to reducing misunderstandings, and we will do everything we can to contribute to reducing tension in this region, even if we also increase our military presence in the northern regions to take care of our interests, says Huitfeldt.
"Organizer. Social media geek. General communicator. Bacon scholar. Proud pop culture trailblazer."