PRR in Higher Education and Science – Promoting Ambition
Following the recent approval of the reprogramming of the Recovery and Resilience Plan, it was launched on October 27, in the Noble Hall of the Abel Salazar Institute of Biomedical Sciences of the University of Porto. Impulso Mais Digital programme, with a global allocation of €105 million.
The financing contract was signed between the Directorate General of Higher Education (DGES), as the intermediate beneficiary, and the Portugal Recovery Mission Structure (EMRP), in the presence of Director General Joaquim Morato and Fernando Alviate, President of the EMRP.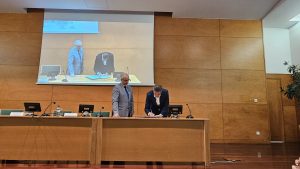 The program includes the following sub-investments:
Reform and modernization of agricultural sciences, with a global allocation of 15 million euros;
Reform and modernization of medicine, with a global allocation of 30 million euros;
Digital skills, with a global allocation of €20 million;
Educational innovation and modernization in higher education, with €20 million allocated to establish centers of excellence and educational innovation;
A program to promote success and reduce dropout in higher education, allocating 20 million euros.
In this session, attended by Presidential Ministers Mariana Vieira da Silva, Minister of Science, Technology and Higher Education Elvira Fortunato, and Elissa Ferreira, European Commissioner for Cohesion and Reforms, Strengthening the National Scheme for Accommodation in Higher Education with 70 million eurosWhich aims to support higher education institutions in dealing with the increase in construction costs that we witnessed last year, thus ensuring the best financial conditions for the implementation of approved projects.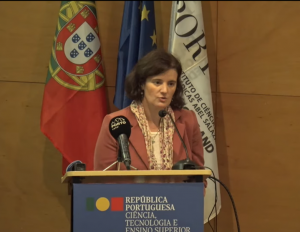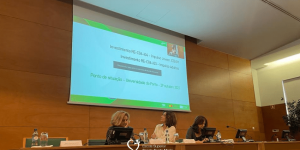 With the reprogramming of the Rapid Response Programme, the €447 million already allocated to finance housing construction and rehabilitation was revised and now stands at €517.4 million.
Impulsos Jovens STEAM and Adults programs have been boosted by €15 millionand enhance the €252 million currently implemented in these programs to promote higher education for young people in science, technology, engineering, arts and mathematics and to transform and update skills for active adults.
"Wannabe internet buff. Future teen idol. Hardcore zombie guru. Gamer. Avid creator. Entrepreneur. Bacon ninja."