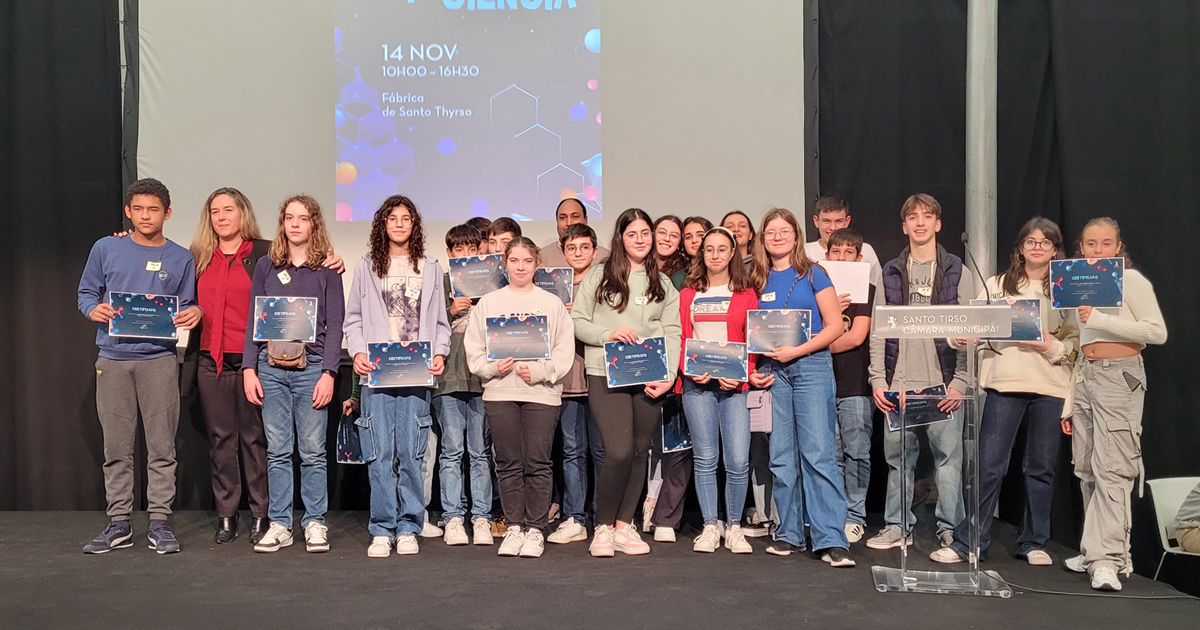 42 students from the eighth and ninth grades of Escola Secundária Tomaz Pelayo won first place in the "Living + Science" event, held last Tuesday, November 14, at Fábrica Santo Thyrso.
The "Live + Science" event is an initiative of the Santo Tirso City Council aimed at promoting science and technology among young people, which included the participation of students from all schools in the municipality who were invited, in teams of two, to participate in activities promoted by the different schools and groups. Grades are recorded for their performance in each.
At this event, the Tomaz Pelayo Group of Schools presented the "Light for Hair" activity where students were invited to determine the thickness of their hair strand, using lasers and the properties of light, namely diffraction.
The activity was developed by the Clube Ciência Viva of the group, in collaboration with several teachers from the field of experimental sciences and electricity/electronics of the group and students of the 11th year, class A3, from the Science and Technology course, in activating and supporting the participants.
"Wannabe internet buff. Future teen idol. Hardcore zombie guru. Gamer. Avid creator. Entrepreneur. Bacon ninja."