The deadline for registration is November 26 (Photo: Simadin)
Technical training in disaster science in Simaden
The vacancy requires strong knowledge in GIS and spatial analysis techniques with software support
Technical training in disaster science in Simaden
The vacancy requires strong knowledge in GIS and spatial analysis techniques with software support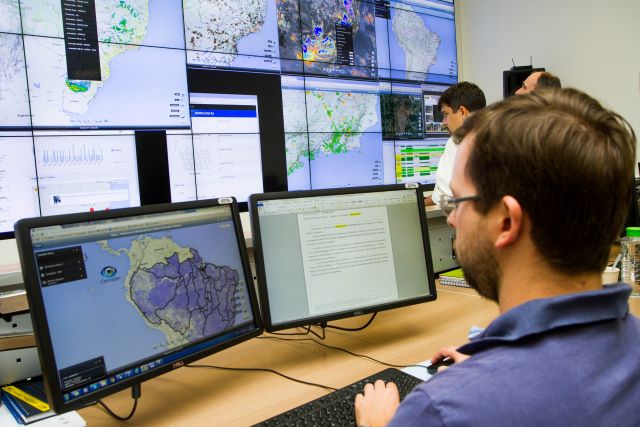 The deadline for registration is November 26 (Photo: Simadin)
FAPESP Agency "The opportunity for technical training at the fourth level (TT-4) is available with a FAPESP grant through the project."Organizational Capacity for Extreme Event Preparedness (COPE)", conducted at the National Natural Disaster Monitoring and Warning Center (Simaden), in São José dos Campos. Registration is open until 26 November.
The position requires strong knowledge in GIS and spatial analysis techniques with software support, as well as setup experience Information boards. The candidate must have training in fields related to geography, environmental engineering, environmental management, statistics, remote sensing, regional planning, disaster science, or data science.
More information about the vacancy and register at: www.fapesp.br/oportunidades/6491/.
The selected TT-4 scholarship holder will receive a scholarship worth R$ 3,810.40 for two years, with 40 hours per week dedicated to activities supporting the research project. The weekly devotion period is accepted at Home office.
More information about FAPESP Technical Training Scholarships: www.fapesp.br/bolsas/tt.
There are other scholarship vacancies, in different fields of knowledge, on the FAPESP-Oportunidades website, at www.fapesp.br/oportunidades.

"Wannabe internet buff. Future teen idol. Hardcore zombie guru. Gamer. Avid creator. Entrepreneur. Bacon ninja."