The ceremony of awarding diplomas to graduates of postgraduate courses in partnership with the State Secretariat for Prisons and Educational Social Administration through the SAP Science Program took place on Wednesday, 7, in the auditorium of the University of Southern Santa Catarina (UNISOL).
Postgraduate diplomas are awarded to graduates specializing in Prison Management and Social and Educational Units, specializing in Criminal Policing Activities, specializing in Social Education: Emphasis on Public Policy and specializing in Police Intelligence Activities.
SAP Secretary, Edenilson Schelbauer, praised that the knowledge gained by civil servants is important for the development of the prison and socio-educational system. "These acquired experiences further enrich the system as a whole, as it directly enhances the work of criminal police officers, educational social security agents or technicians working in the field of public security," he said.
For the Rector of Unisul, Mauri Luiz Heerdet, it was a very important day for the partnership between Unisul and SAP. This partnership is already bearing fruit. We wish everyone who graduated a lot of success and that their knowledge is taken for the benefit of all and for the benefit of the Santa Catarina community," he said.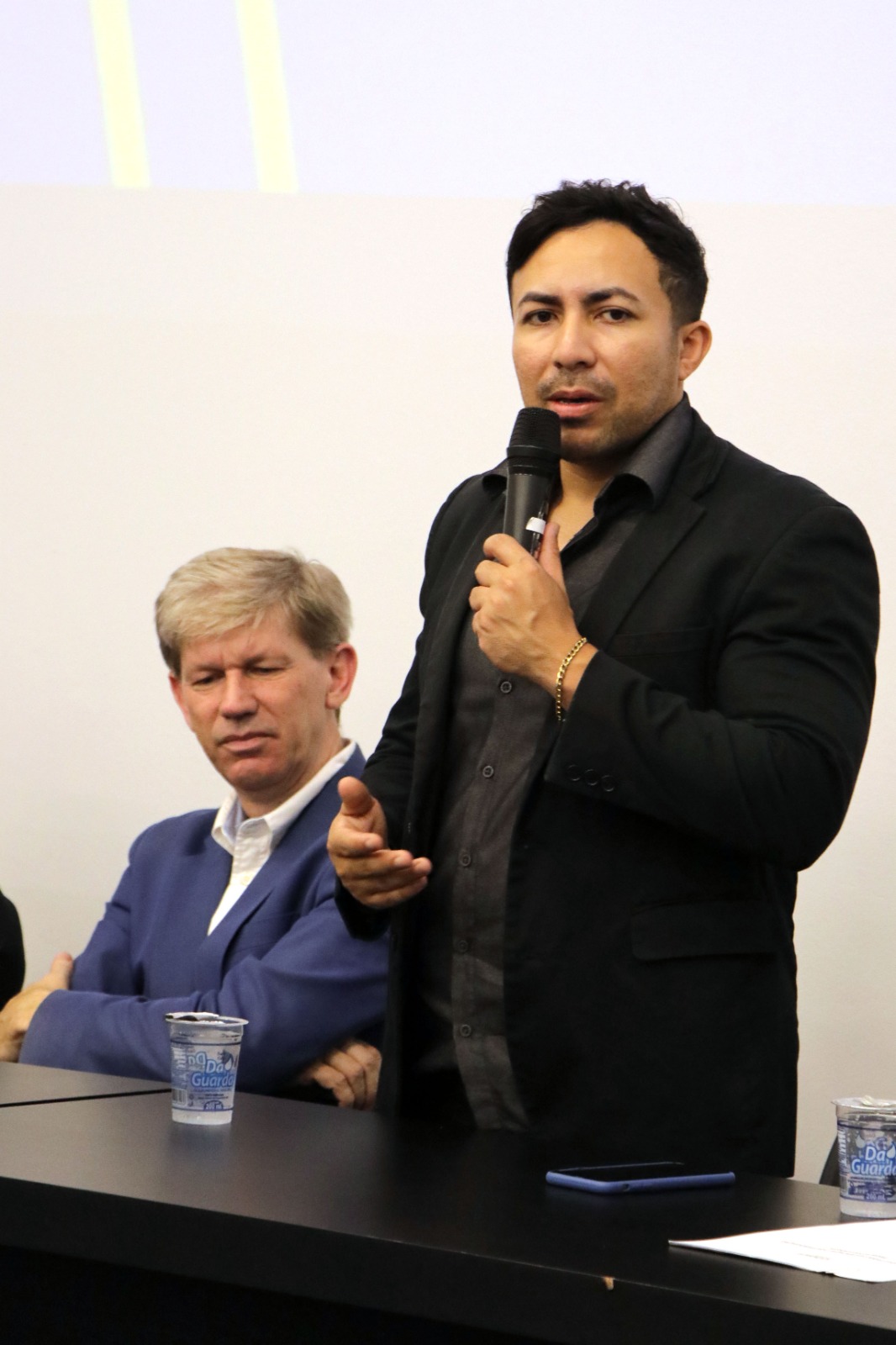 Acaps Director Johnny Brazil highlighted the importance of improving knowledge of servers, congratulating all students trained in this phase of SAP Science, and also confirmed that the current management has conducted many technical, operational and preparatory courses this year. "This department is making an effort to qualify as many servers as possible, a fact that raises and improves the overall development of SAP," he noted.
The innovative SAP initiative implemented enrollment in postgraduate, specialty, master's and doctoral courses for criminal police officers, social and educational security agents and technicians. Designed by the Academy of Prisons and Educational Social Management (Acaps), the program is made possible through partnerships with University of Southern Santa Catarina (Unisul), Santa Catarina State University (UDESC) and even continuing education courses with Fundação State School (ENA).
Luis Ouriques National Director of In Company Courses and Products & Ânima Educação Products, Professor and Coordinator Danielle María Espizim dos Santos, and Southern Regional Director of Postgraduate Studies Francine Correia da Silva, as well as other professors, alumni, and guests, also attended the ceremony.
"Wannabe internet buff. Future teen idol. Hardcore zombie guru. Gamer. Avid creator. Entrepreneur. Bacon ninja."