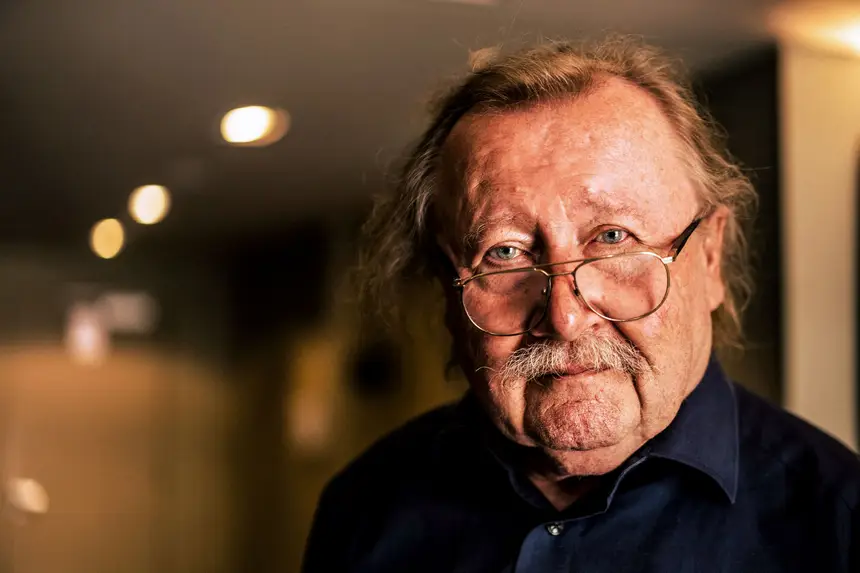 He is one of the greatest living German philosophers, supposed heir to Nietzsche, prolific in a body of thought-defying works. Posthumanist, phenomenologist, great polemicist, chats with Expresso on a balcony in Lisbon
In the lobby of his welcoming hotel in Lisbon, his personality does not go unnoticed. Suddenly, from the elevator, a blond, shaggy giant, with thin mustaches, reaches out over his height. It is Peter Sloterdijk, on a Saturday afternoon, with a stripped-down air, making his way among the tourists, smiling vaguely at the momentary confusion of having no place to stay to hold the conversation, until he chooses the balcony where he asks to turn his back to the sun because the light blue appearance cannot be with a lot of light. The funny details are his dazzling light, his low baritone voice and tone almost in a whisper, the way he laughs at what he says, out of simple friendliness and because humor has a lot to do with philosophy.
40 years ago he wrote The Critique of Ironic Reason, according to him, the "phenomenology of jokes inherent in the human condition," which is still valid in its definition of irony as a fall from the masks of human truth. He was also the author of works that challenge reading and thinking to extremes, such as You Have to Change Your Life, After God, Cholera e Tempo, Weirdness of the World (Water Control), Rules of the Human Garden (Angelus Novus) and the trilogy " Domains" (Sahib magnum opus, not translated into Portuguese), among many others. He is one of the most important living philosophers. He was born in Karlsruhe in June 1947, in the ruins of post-war Germany. He was educated in Munich and obtained his doctorate in Hamburg. By this he was severely criticized, the creator of such concepts as "sphere", "anthropotechnic" or "coimmunity".
"Infuriatingly humble analyst. Bacon maven. Proud food specialist. Certified reader. Avid writer. Zombie advocate. Incurable problem solver."